Lianyungang Huanghai Machinery Co., Ltd. is a manufacturer who designs and produces geological exploration equipments, coal bad methane equipments, engineering foundation equipments and horizontal directional pipe construction equipments as well as their drilling tools. It is one of the new and high tech enterprises in Jiangsu Province. The company covers an area of 190,000 square meters with 60,000 square meters building area. There are six hundred employees, more than one hundred technical persons and more than four hundred production equipments in the company. The company makes five main series consisting of more than 60 varieties of products.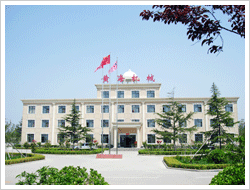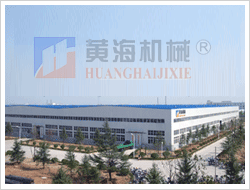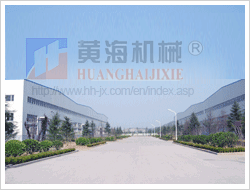 Product and application
HXY series as well as their improved products, HYDX series and HCR series drill rig, which are used in geological exploration drilling with the drilling depth from 100 meters to 4200 meters; MD series crawlers type and HMC series truck-mounted type coal bed methane drill rig, used in shadow layer oil and gas drilling, oil well repair and ultra deep core drilling; GQ series engineering drill rig, which are suitable for foundation pile drilling in bridge, road and building with the drilling hole dia. from 0.8 meter to 3 meters; FDP series horizontal directional drill rig, used for underground pipe construction (including power cable, telecommunication cable, heat pipeline, gas pipe and water supply & drainage pipe) with trenchless technology, the pulling force is from 150 KN till 7500 KN. Among all the products, one of them is awarded a National Silver Medal, three of them are awarded as National Innovated Product, four of them are in the leading position in China and five of them are High and New Tech Product in Jiangsu Province. Our products have been sold well in domestic market, and have also been exported to more than 40 countries and regions in the world. Our geological survey equipment has been sold home and abroad. As for the foreign market, there are more than 40 countries and areas. Those include the developed countries like America, Canada, Russia, the South America countries such as Chile, Colombia, Argentina and Peru, etc. the African countries, e.g. South Africa, Kenya, Mozambique, etc. as well as the Southeast Asian countries.
Main Geological Survey Equipment Product
1. Spindle type core drilling rig (annual output 2000 Pcs)
2. Full hydraulic core drilling rig(annual output 200 Pcs)
3. Full Hydraulic Underground Drilling Rig
4. Coalbed Methane Drilling Rig (annual output 10 Pcs)
5. Engineering Exploration Drilling Rig(annual output 10 Pcs)
6. Drilling Derricks and Drilling Tower
7. Drilling Rod (annual output 2000m)
8. Horizontal Directional Drilling Rig
Service
Pre-sale Service
Our sale staff must fully understand our clients' requirement and in return introduce the very right product to our clients. For each product, the related product information and technical data will be provided for our clients to ensue the suitable product.
According to our trade contract, we will send our geological survey equipment products on time. And all the equipments must be strictly checked and tested repeatedly to meet our client demands. It is acceptable for our product to be checked by the third party. All the geological drilling rig products will be improved upon our client's demand.
Service within Sale
We will pay a very close attention to the status quo of our client's use. We usually keep in touch with our clients and revisit them at irregular intervals. We are glad to receive and collect all the advices so as to improve our future work. We always produce our products in advance on the basis of analyzing the market demand home and abroad in order to promote our geological survey equipments effectively and increase our market share. We always maintain our products in stock for our clients' sake. Generally speaking, our delivery circle is not that long, about 10 or 15 days. When the products need improving according to our client's need, the delivery circle will be much longer, 1 or 2 months.
After-sale Service
As our company's tradition, we will provide our client with on-site service and training program for one or two weeks. We also provide substitute for the normal wear parts for free within the guarantee period. (The guarantee period of spindle core drilling rig is 6 months; the full hydraulic core drilling rig is 12 months). If necessary, we can send the substitute of those geological drilling rigs to our client by DHL, etc. In cases where the wear parts are out of production for the sake of upgrade, we will reproduce the parts particularly for our clients. As for the damage beyond our responsibility, we can, in response to our clients, provide technical guidance to repair or change for a new one.
Related Products